Hello! Thank you so much for taking the time to peruse my work. I'm a Dundee-based designer and communications professional, currently working full-time for Thorntons Law. 
​​​​​​​
Though I was born down south, I came up to Scotland in 2016 to study for my master's degree at St Andrews, where I specialised in the representation of race in printed media photography. Just before that, I completed my BA in Graphic & Communication Design at the wonderful and prestigious School of Design at the University of Leeds.

I love cats, design, baking and making!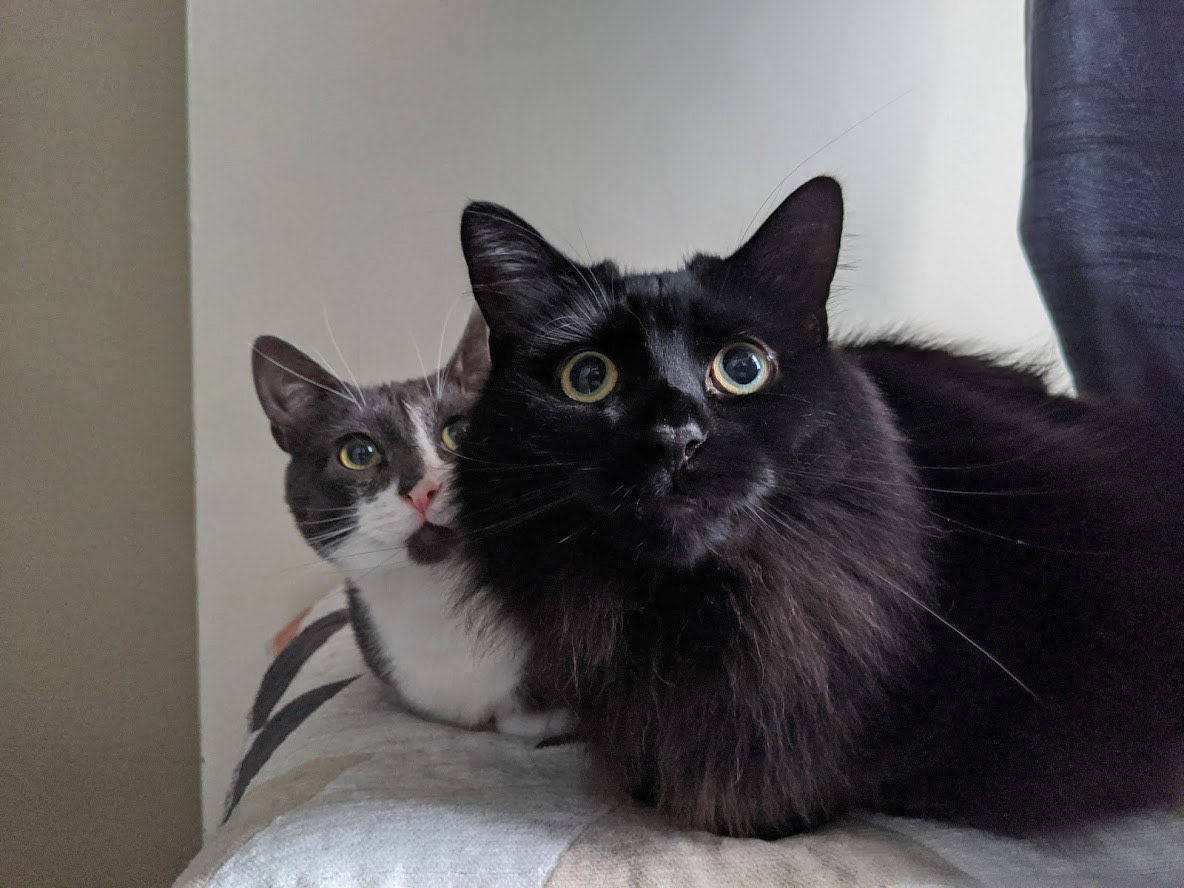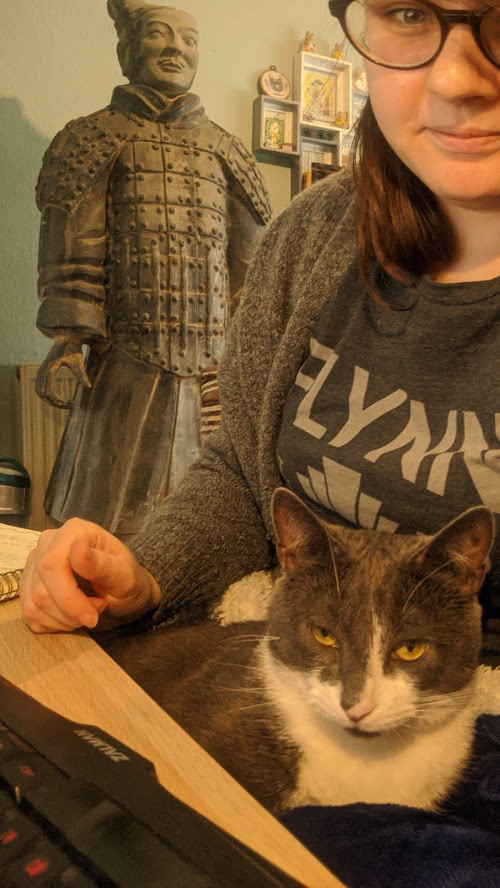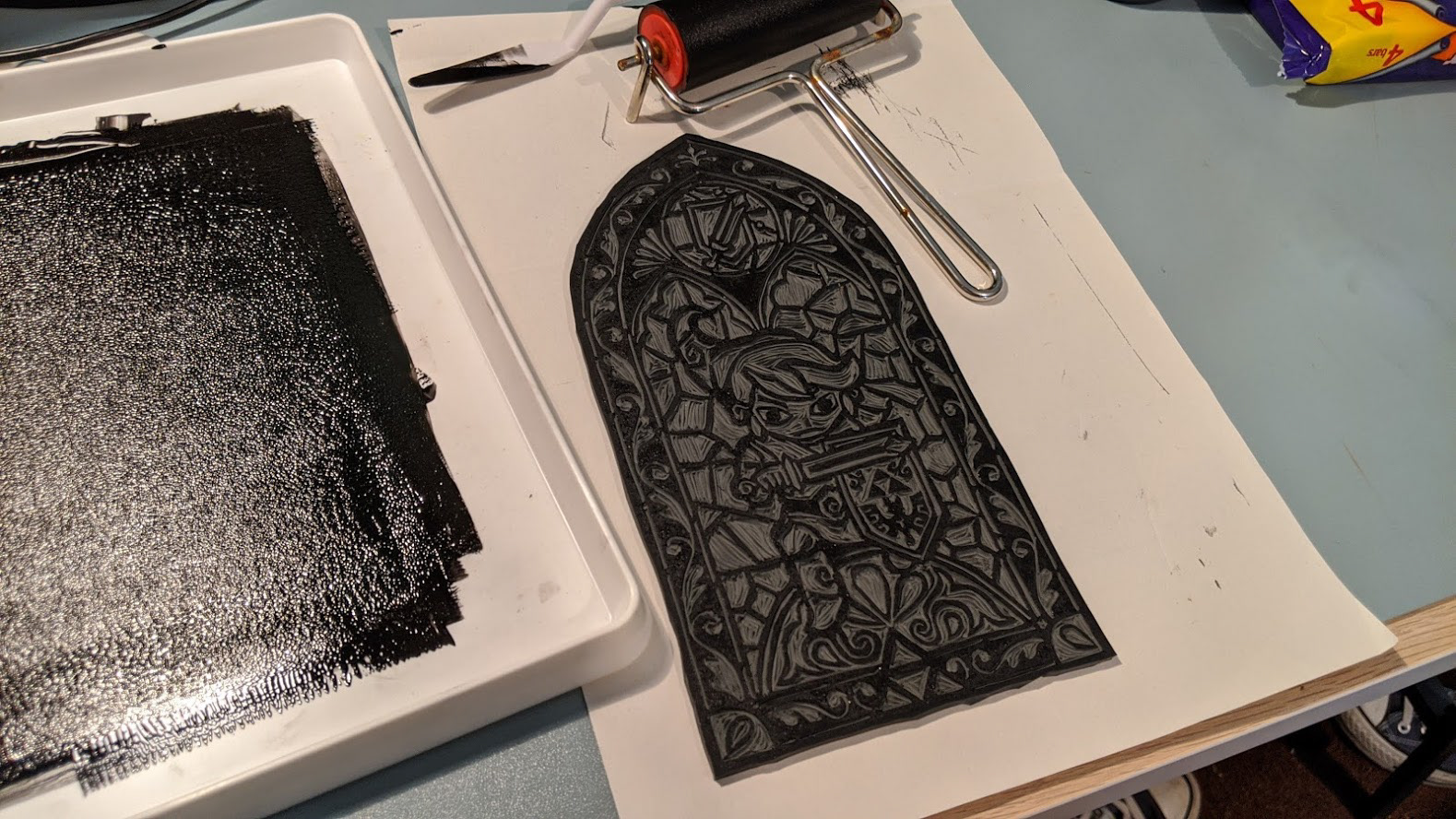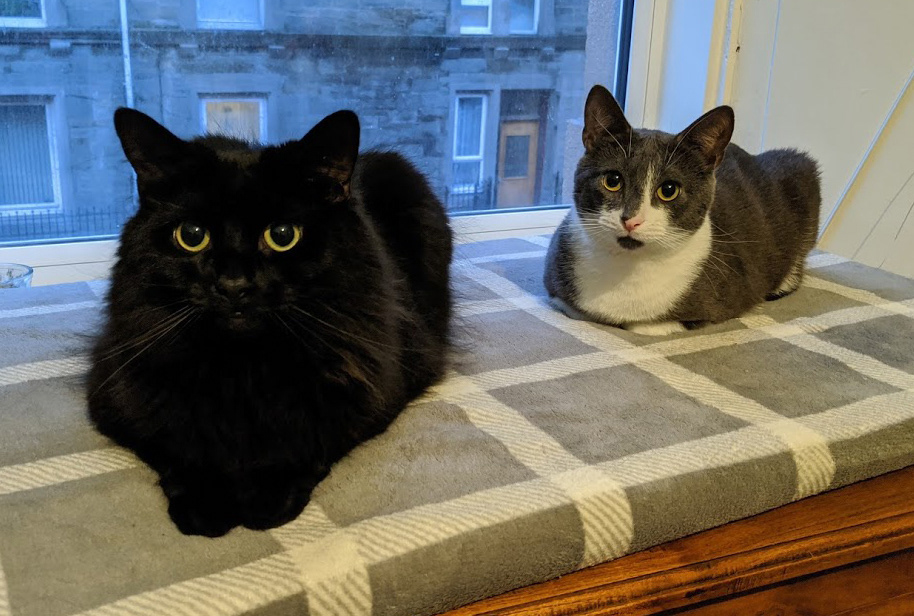 I'm an avid video-game enthusiast, a lino-print-maker and a cat-mum to two rescue cats; Clyde and Goji. I also live with a life-sized replica of a Teracotta Warrior, something my family brought back from Singapore that I can't bear to throw out!
A lot of my work has involved quidditch, the world's first mixed-gender full-contact sport played by thousands of people across the world. But I've also been involved in design, communication, and marketing for corporate businesses, national charities, e-commerce companies as well as a variety of independent projects.
If you'd like to find out more about me and my work, do get in touch!